Choral Tours
On the occasion of the 2004 Olympic Games to be held in Athens in Summer 2004, the Hellenikon Idyllion invited the Chorus Urbanus to give concerts in Greece during the month of September 2003. The Choir was invited over on the strength of its past projects as well on its present artistic credentials.
Write comment (0 Comments)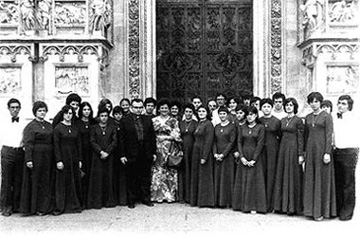 The year 1977 saw the Choir setting foot for the first time abroad. This feat, besides being the Choir's first of its kind, was also the first time that a Choir hailing from Gozo performed abroad. The Choir was then accompanying the La Stella Band for a tour in Italy and Switzerland, and had the occasion to sing in two of Italy's most magnificent churches, San Giovanni Laterano in Rome and at the impressive Duomo di Milano.  
Write comment (0 Comments)
This choral tour in Bulgaria in 1999 was somewhat different from the previous ones, in that the main aim of the tour was not the performance of concerts but the recording of two CD's with the Sofia Symphonic Orchestra. In fact, during its stay in Sofia, the Choir recorded the Messa Leggiera by Nicolo' Isouard and Mro. John Galea's symphonic poem Ggantija.
Write comment (0 Comments)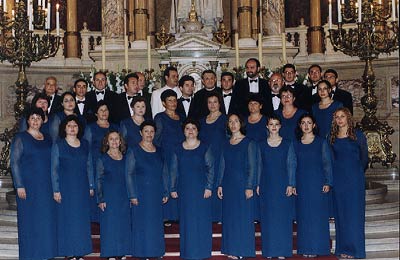 On the 1st August 2001, the Chorus Urbanus, for the fifth time, left Malta to perform abroad. During this choral tour, the Choir visited the famous European cities of Budapest and Vienna, the capital cities of Hungary and Austria respectively. The Choir was under the direction of its musical director, Mro. John Galea and performed on five different occasions and localities.
Write comment (0 Comments)
Through its contacts with the Thoresby Colliery Brass Band of Edwinstowe, Nottinghamshire, Chorus Urbanus organised a tour to this English county in 1996 where the Choir gave two concerts with the participation of the Thoresby Band in the Chapel of Worksop College and in St Barnabas' Cathedral in Nottingham. The Choir also had the opportunity to sing during the Sunday High Mass in St. Joseph's Roman Catholic Church in Ollerton.
Write comment (0 Comments)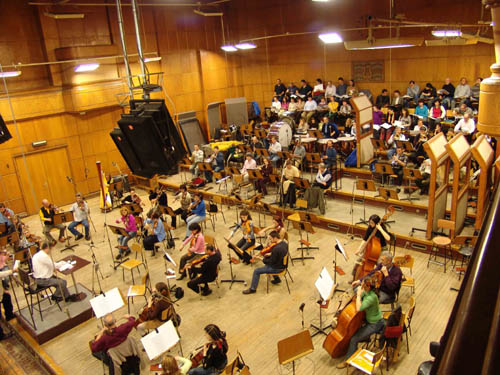 Sofia, in Bulgaria, has once again been the venue for the recording of two CDs by the Chorus Urbanus as part of its 30th Anniversary Celebrations. The Chorus Urbanus visited Sofia between 28 March 2005 and 4 April 2005 to record, together with the Sofia Collegium Symphony Orchestra the Oratorio "Il-Qalb ta' Kristu" composed by John Galea and lyrics by H.L. Mgr Nicholas Cauchi, Bishop of Gozo. This Oratorio is to be premiered next June during the centenary festivities to be organised at the Fontana Parish.
Write comment (0 Comments)